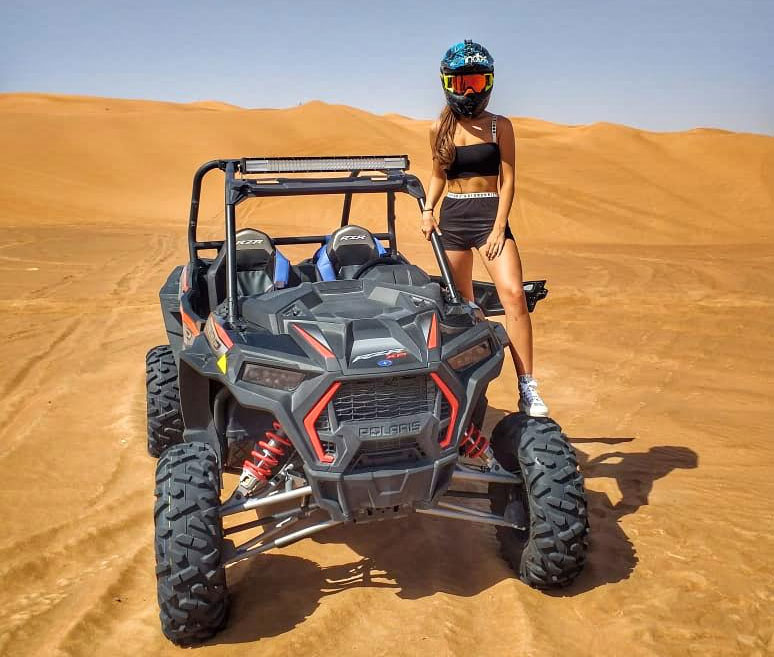 Sand Buggy Dubai Is Affordable Than Ever!
Get ready to start this New Year in an ultramodern sand buggy in Dubai! At Buggy Tour Dubai, we offer modern buggies that will take you to a thrilling journey with sand all around and adventure at its peak. Get in touch with us for a dune buggy rental service in Dubai and let your soul fly like a free bird in the vast Arabian Desert. Our guide will be there to assist you with all the safety instructions and equipments in order to make your desert safari as enjoyable as possible.
Visit us for:
1. Modern sand buggies designed for a complete adrenaline rush
2. An instructor available to elevate your experience
3. Relax, and enjoy the beautiful landscape in a 4*4 vehicle
4. Book a sand buggy in Dubai for the duration you want
5. Highly competitive prices
Dubai offers a lot of opportunities in terms of sports and adventure. You can rent a buggy and start roving in the sand while putting all your worries aside. We offer affordable buggy tour packages so that every tourist can enjoy the desert adventures without worrying about running out of budget. So, don't think much; give us a call now!