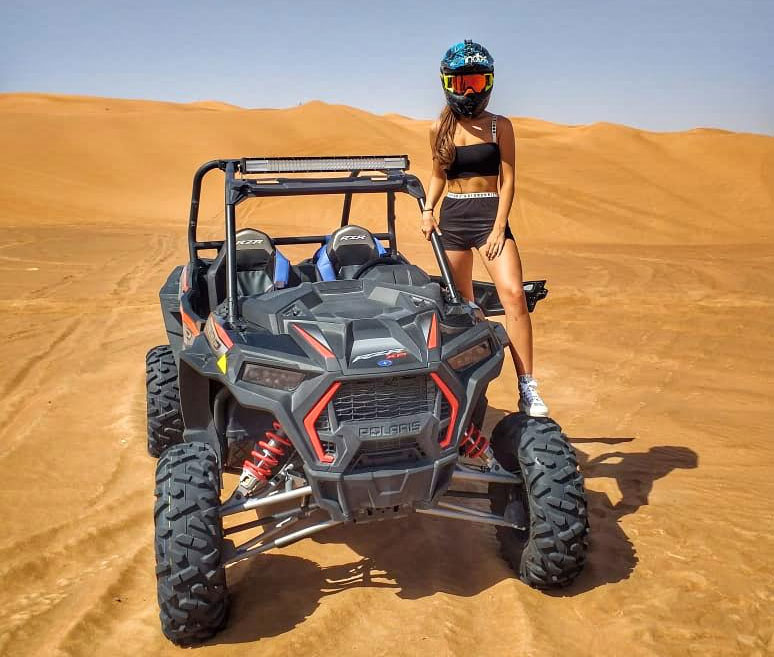 Get In Touch For A Desert Dune Buggy In Dubai
Plan A Buggy Trip With Us This Year!
Looking for an escape from that terrific office schedule? Planning a desert safari in a desert dune buggy in Dubai can be the perfect idea! It takes a completely different approach to make a buggy safari enjoyable. At Buggy Tour Dubai, we are aware of that secret! We have experts in our team who keep exploring the Arabian Desert to look for the new corners and create new possibilities to enjoy buggy adventures. Get in touch with us for a thrilling Dubai desert dune buggy experience with your loved ones and we will help you with the best deals in the market.
There are a lot of things you can do in Dubai, with desert safari being the most preferred among the people who visit Dubai. Dubai offers a great landscape to enjoy adventures and people from all over the world come to the city to feed their adventurous cravings. You can book a desert dune buggy in Dubai with us and enjoy roving in sand like never before. We offer affordable buggy trips so that you get to cherish your moments without worrying about going out of your budget. Reach us for a buggy and we will make sure to make every moment great.
Our buggies are equipped with all the modern features that are required to ensure a smooth, convenient and safe buggy adventure. We keep your safety on priority and work towards it. Our instructors are very friendly and always ready to assist the tourists while keeping it safe by following all the important safety measures. As you reach us for a Dubai desert dune buggy rental, our team will get back to you to discuss all you want and expect from the ride and make sure to suggest you a package that best meets your likes and comfort level. We have trips available for beginner as well as the experienced ones.
Reaching us has always been easy, and we have made it even easier by making our website more user-friendly. You can browse our website on your phone, book a dune buggy online by making a payment. Payment gateways are pretty secured and booking process is very simple. In case, you want to talk to our experts, you can give us a call or simply drop an email to the mentioned email address and our experts will get back to you at the earliest possible!